SuperSpan Gutters "The Raining Champions" will enhance and protect your investment with the most efficient, tailor-made and cost effective rain-water disposal system. Guaranteed.
Superspan can design then supply and install a rain water system along with various types of fascia and barge boards with all the necessary timber which is often not fitted.
Superspan was established in 1972 by Mr. Eddie O'Gorman who designed and built his own gutter machines. The Company was sold on to Mr. Hillerman and eventually bought out by the father and son team of Dave and Wayne Carruthers as PMB Gutters, established 1992. The Superspan name was retained hence PMB Gutters cc t/a Superspan Gutters.
Wayne Carruthers is a qualified technical high school teacher, a member of the cc who heads up operations and is available during office hours or on his mobile on 0837751231
Jon-Luke Carruthers is the youngest member of the Superspan team and runs the sales department. He can be contacted at the office, so why not give him a call now?
Lloyd Shrives is responsible for procurement, workshop manufacture and our safety officer, and is also available during work hours.
Dave Carruthers, the other member of the CC, is a qualified building inspector and plans examiner, has spent 50+ years in the building and allied industries and has a wealth of experience to offer. Dave runs the accounts department and can be contacted during office hours on 033 3429412.
Ronel Carruthers comes from a background at the receiver of revenue, runs our administration department and assists with the accounts. She can be contacted at the office during 08:30 – 16:30 on 033 3456359 or sales@superspan.co.za
Superspan Gutters will meet with you on site to determine your requirements, design a rain water system to serve your needs taking into account roof areas and various other factors that will determine the correct size and type of gutter and downpipe for your application.
On your acceptance the work will be carried out by a fitment team under the supervision of a Company Representative. On payment, unmatched by any other company, our unique 10 Year Guarantee against leaking will be issued along with our money back guarantee should our system not function. All our suppliers are SABS approved, ensuring the very best at all times i.e. No discoloration, flaking, peeling or other defects.
We supply and fit:-
1.Standard roll formed aluminium eaves, gutters and downpipes
2.Purpose made box gutter in aluminium, chromedek, galvanized or fiberglass
3.Fascia and barge boards in timber, fiber-cement and PVC
All gutter and downpipe components are readily available from the office at 95 Railway street in Pietermaritzburg with any purpose made requests being made up to order.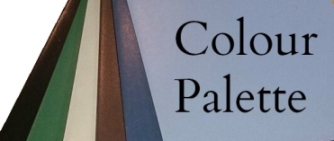 For our Terms & Conditions, products etc please visit our Documents & Brochures area.